INTRODUCCION
Concertina Razor Wire, also called Razor Wire. As an effective and economical security barrier, using galvanized steel blade to wrap around a galvanized core wire. With its high security function, ChieFENCE Concertina Razor Wire can prevent most of the instrusions for it is hard and dangerous to broke. With the Concertina Razor Wire on the top of other fences, it can greatly improve the safety factor. One of the important features is the low cost. It is popular in the African market, it is also a hot-sale product most countries and areas.
CARACTERISTICAS
Lower budget.
Anti-rust,Long Service Life.
Fast Installation.
Customer specs available.
High tention strength.
COLORES DISPONIBLES


GALERIA
1
Types of Razor wires:
BTO-10, BTO-12, BTO-18, BTO-22, BTO-28, BTO-30, CBT-65, CBT-60

2
Material of Razor Wire:
Normal hot dipped galvanized razor wire (40–60 g/m2)
Heavily zinc coated razor wire (70–270 g/m2)
Stainless steel 304 or 316 grades razor wire
3
Clips of concertina wire:
3 clips, 5 clips or without clips
4
Coil Diameter of concertina wire:
300/450/500/600/700/800/950/1000 mm

5
Package of Razor Wires
Waterproof paper inside, woven bag outside, then 50 rolls/bundle or as required
Nude package, then packing by wooden pallet or in bulk
6
Types
A: flat Wrap
B: Single coil
C: Cross coil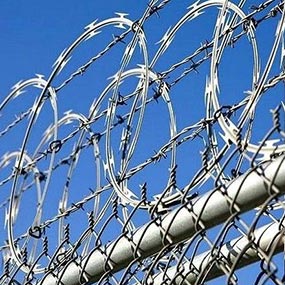 Flat Wrap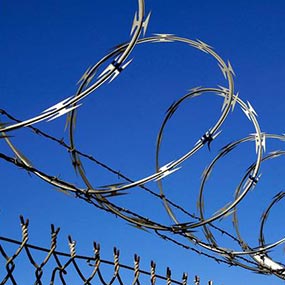 Single coil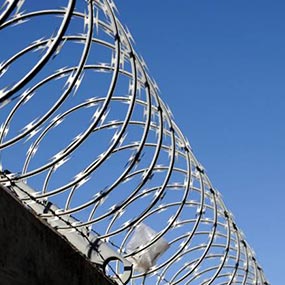 Cross coil
7
Optional types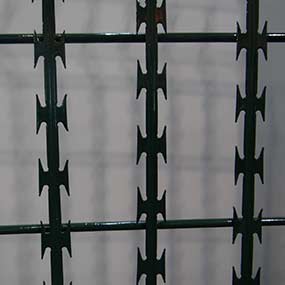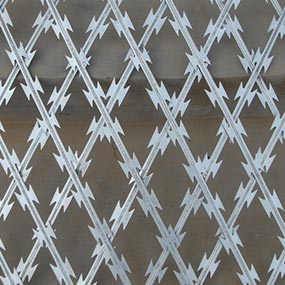 REFORENCIA
2011,24000m razor wire for Qatar.
2012,24000m razor wire for Qatar.
2013,22000m razor wire project for Nigeria Warri Airport.
2011,24000m razor wire for Qatar.
2015,2000m razor wire project for Nigeria.
2017,6000m razor wire for Kenya.
2018,6000m razor wire for Kenya.
2019,50000m razor wire for Russia.
EL CLIENTE DICE
I have imported razor wire from China for 13 years. The weight of razor wire is very important for me. ChieFence is doing very well. I like it very much
-I have Imported Razor Wire from China for 13 Years
Razor wire is a simple product, the standard wire is 2.5mm and the razor blade is 0.5mm. However, the market competition is fierce. In our market, Other distributor offer 1.8mm wire 0.3mm Blade. So I also need this. ChieFENCE can always meet my requirements. I am very satisfied,
-ChieFENCE can Always Meet my Requirements
I 'm David from the UK. In 2013, our company needed razor wire to be used on the deck of the ship to prevent pirates from boarding the ship, so we needed very good quality razor wire (zinc coating: 275g / m2). I have been searching in China for a long time, and only ChieFENCE can provide . thank you very much
-I am David from the UK
We are a construction company in Qatar and often need SS316 razor wire. If you buy stainless steel razor wire, I only believe Chiefence. Because what I need is the best ss316, I am afraid that other suppliers will give me stainless steel 201or 304
-We are a Construction Company in Qatar
EMBALAJE Y CARGA
Si necesita mas fotos, visite la pagina de noticias.