INTRODUCCION
Euro fence panel, also called Holland fence or welded rolls, is an attractive alternative to chain link fencing. The classic yet sleek style is both elegant and practical for use as a stand-alone fence. The grid pattern is also ideal for use with climbing plants to create a living fence. Combine individual fence panels with posts and gates (sold separately) to match your design needs. Because its price is competitive, also normally used for Highway or boundary project with big quantity.
CARACTERISTICAS
Lower budget
See-through panel
Use with climbing plants
Fast Installation
Customer specs available
COLORES DISPONIBLES


GALERIA
1
HEIGHT:
1000mm / 1200mm / 1500mm / 1800mm / 2000mm / 2200mm
2
Post distance: 3000mm
Roll Length: 20m / 25m / 30m
3
WIRE THICKNESS:
2.2mm / 2.5mm / 3.0mm
4
MESH SIZE:
50*50mm / 50*75mm / 50*100mm
Que necesitamos preparar
Goods:
1 Roll
1 post with rain hat
Clips
Metodo de instalacion
Step 01:
Measure and mark the post location as per the panel width Dig holes for posts. In common, the post is 500mm longer than panel. So 300*300*500mm is ok.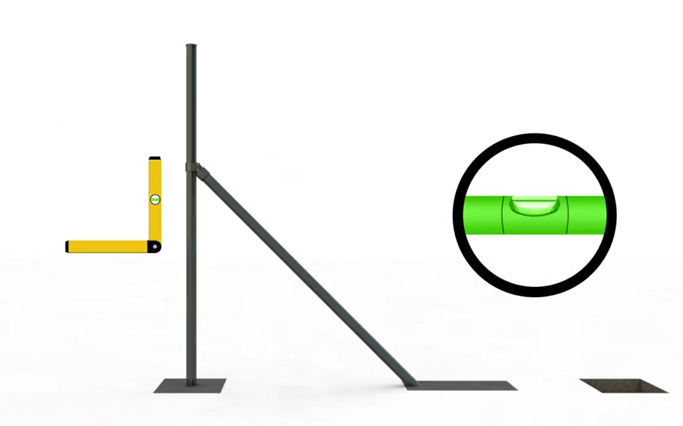 Step 02:
Install the post with support post. Each post must be set perfectly plum in the concrete

Step 03:
Install line post and end post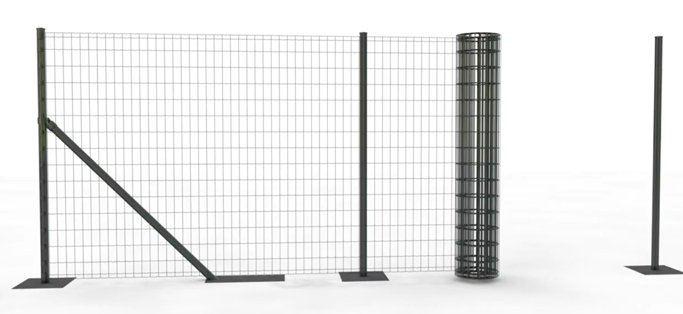 Step 04:
Install the roll euro fence
REFORENCIA
As the hot sales fence, we sold 9000m euro fence per month to fill full container.
2011,50000m Euro fence project for Russia.
2013,75000m Euro fence project for Russia.
2014,20000m Euro fence project for Roland.
2018,40000m Euro fence for America.
EL CLIENTE DICE
I 'm Mazen from kuwait. In 2013, we made KISR 's fence with razor wire. I found a lot of suppliers in China. I got all the quotations for common barbed wire. It was ChieFENCE who pointed out that the document requires Concertina barbed wire. This avoids our mistakes. Thank you.
-Mazen
I 'm from Estonia and I import steel wire, tubes, fence etc. from ChieFENCE. Whenever I order a few containers, there will always be some small space left in containers. So I buy some Euro fence to fill the container every time. Infact, I did not spend the ocean freight on the Euro fence, so the price is much lower than the local price.
-Price Much Lower
My name is Billy. who import EURO FENCE from ChieFENCE. Their euro fence price is a bit higher than other suppliers, but I have to say that the quality is very good. The first important thing is weight. ChieFENCE'S EURO fence is heavier than other suppliers. Because they used thicker galvanized wire. Second, ChieFENCE's euro fence is special pvc coating. The PVC raw materials are better. You can't see the difference from the surface of the euro fence
-Billy
Hello everyone, I have imported euro fence from ChieFENCE for 3 years. Euro fence is a mature product in our country. I chose ChieFENCE because of their stable quality. This way I can devote all my time to developing the market. I like this state.
-Stable Quality
I am a project manager. In 2013, I had a very large railway fence project. This project requires 2.0 * 2.5m welded panels, but the wire diameter is 2.0mm. In China, I have found many suppliers. Some say that the production cannot be done because the wire is too thin, and some say that the specifications need to be changed. Only ChieFENCE helped me solve all the problems. They produced products according to EURO fence, and then made a flat panel with special machines. On the one hand, the price was reduced, and on the one hand, it fully met the requirements of the project. ChieFENCE Team is professional and trustworthy.
-ChieFENCE Team is Professional and Trustworthy
EMBALAJE Y CARGA
Si necesita mas fotos, visite la pagina de noticias.